Husband and I have had several open conversations.
When I told him about wanting a toy, he said it was okay.
Wow.
He followed by saying that he hadn't realized that it was at that point. And he wanted a 'second chance' before I bought one.
He said "you weren't thinking about a rabbit, were you?"
*silence*
"But those REPLACE guys! This is supposed to be something to tide you over, not REPLACE ME!"
He chalked his libido up to stress. Which, I can totally understand.
He just never said that was the reason before.
Now that he has, I can understand.
He would always come up with some other excuse.
But, we had an amazing weekend. I'm hoping that more days will be like this weekend.
Is this all post deployment re-integration? He's been back since October.
Anyway, there is some light. He's talking to me about his feeling, and what's up. Just talking to him, and knowing what is going on makes me feel so much closer to him. Which is really all I want.
To not feel pushed away. :)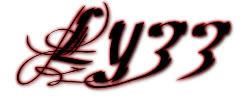 Published with Blogger-droid v1.6.7