I have to be better about losing weight. I saw a picture BFF took, and let me tell you, my arms looked like hams. I've been eating better (more whole wheat/whole grain, no pizza rolls, more salad, more fruits and veggies). It's just not enough. It's going to be hard with Belle, as far as working out, but I am going to have to work on portions, too. I need to drink a lot more water and Green tea.
I want to wear a particular dress to the Ball in November, I really need to get this weight off.
I know I can. I just have to begin.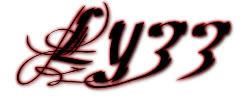 Published with Blogger-droid v1.6.9