Sometimes I picture myself with a very different life.
I picture being looked at the way Lovesband looks at me when he gets back from the field, more often than when he gets back from the field.
I picture going on walks like I did with BFF and Buddy. Just enjoying the walk. I'll have to upload photos, we had such a fun time walking around New Bern at night. It's beautiful, so quiet, and the walk, with no destination, no real reason, it was so amazing.
I know Lovesband would have complained the entire time.
Maybe that is what BFF is for. To enjoy things like that with.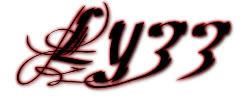 Published with Blogger-droid v1.6.9