BFF is here!!!!! Okay, she's at the beginning of deployment, so she's in a heartwrenching place. It sucks.
I haven't had much time with her in ages.
Deployment is not fair!
I want to treat her like a brand new puppy, I've missed her so!
It's a bittersweet place to be.
Happy to see her, and spend time with her, sad to know exactly how she feels, and loathe that such a feeling exists.
Until you watch someone with 2 seabags, an ILBE pack, and your entire heart walk to a bus/plane/7 ton knowing that it's going to be for so long, in a dangerous place, with limited contact- you don't know how much your heart can ache, how everything feels off, anxiety, panic, depression. Ugh.
I hope she knows how super stoked I am to have her here, and get to spend time with her :D
She's awesomesauce.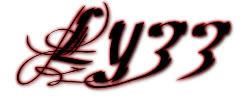 Published with Blogger-droid v1.6.9