I firmly believe (more and more daily, now that I am a Milspouse), that you need to put yourself in the shoes of others. It's a whole lot easier to see intent, when you do that.
Something that may hurt you, or seem stupid, may not have been borne from feelings or intent to hurt.
It breaks my heart when people take something I do in a way I don't intend. Even moreso when it has to do with something that I don't know about.
I want to be someone that people can say "I know you didn't mean to upset me, but ________________, upsets me"
I don't WANT to upset people. Especially those I care so ver much about. I want to make those people smile, and laugh.
I want to be somebody that the people I am close with can share feelings with.
I am not yet this person. I need to be this person.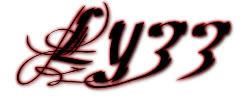 Published with Blogger-droid v1.6.9