It's what I call my post pregnancy weight. It's like a box on the front of where my tummy ought to be. On the bottom, it's like a ziploc bag full of cottage cheese.
These photos are 17mo after my beautiful daughter was born.
And according to the Wii Fit, about 20lbs overweight.
The damage to my belly button, and a few scars (some not pictured) are due to gall bladder removal.
I didn't show you my C-section scar, but it's lower than my bikini, so I don't much think about it.
Also featured are the stretch marks on my calves.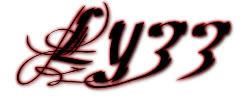 Published with Blogger-droid v1.6.7