On Valentine's Day, there are so many who do not have their loved one. Some are on field ops, some are stationed far away, some are deployed, and some just never came home.
When you bitch about your man not doing something romantic enough for you, maybe he bought you carnations instead of roses, or didn't take you EXACTLY where you wanted, just remember; there is someone, somewhere, who wished for as much as a phone call, and for whatever reason, didn't get it. Someone, somewhere got a 30min phone call, or an e-mail, or at most a video chat.
Just something to remember.
I am grateful my husband is home for VD, and I thank the Spouses whose service members are deployed, so that mine is home, snoring, next to me.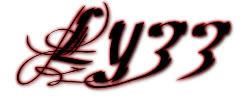 Published with Blogger-droid v1.6.7