The Marine Corps has a very IN YOUR FACE (as with everything they do except recruiter honesty) way of showing you things about life.
Things that were, things that might someday be. People going through their 1st deployment, people going through their 7th.
At first, you feel so different. Like your relationship is so different. Your world is different. And then you find, that it's really not.
Any GOOD Military Spouse loves their servicemember as you do yours. No, many a good marriage does not make it, but it takes some kind of dedication to stand by someone while they are away that long. To be a single parent. A internally terrified woman. A shoulder to every member of your family.
Then you find sisterhood. Friends. People you can REALLY relate to.
Nothing shows you how different Military life is than family dealing with deployment.
It's like the things your Mother tells you. No, that's not you. I would never. No way. Uh huh. It will be you.
You never believe it until you're there.
What? Why would I WANT him to leave?!
Because waiting for that horrible day when you say goodbye is worse than watching him walk away with all of his gear.
Seeing friends who've done it many times.
Now knowing 'it could be us'. We said 1 enlistment.
And now, we are seriously considering a 2nd. And you know what that means...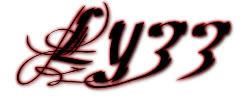 Published with Blogger-droid v1.6.7