Lovesband and I have fallen in LOVE with the Aquarium at Pine Knoll Shores. We take Belle there every chance we get! It's not very large, and nothing really changes, but it's so beautiful, they do a pretty cool bird show, and Belle just LOVES being there.
She loves to splash in the Stingray tank, and is ALL about the HUGE tank with the sharks and other large fish I haven't been standing still long enough to read about.
I lie, I think Lovesband and I read it the first time we went, but Belle was far from walking at the time.
We get something at the gift shop EVERY time. We usually try to get Belle to choose her own toy, but sometimes she just runs around and checks things out. She's actually very well mannered.
We are also in love with the beach. When we were young (both being from Michigan) a 'beach' to us was a lake, and usually one you could clearly see the other side of, at least in one direction.
For us, the Ocean is a big deal.
On days that we drive the 20min to Atlantic Beach are ALWAYS good days. It's quite hard for either of us to be in anything but a LOVELY mood when we are there. He chases Belle while I snap a zillion photos. Or we both walk along the beach with her, talking with her about the water, dog-dogs, bird-birds, and preventing any sand/rock/shell consumption.
Sometimes we bring our dogs (Saleen loves it, Daisy loathes it).
I don't know, maybe it's because we are so irrationally in love with the coast, either way, it always seems to bring everyone closer.
Next time, we will probably tour inside Fort Macon.
We go check out the 'beach' area there sometimes, but have yet to see the inside of the Fort itself.
I want so badly to live on the OBX, and so does Lovesband.
Reminders that we don't always want to smother the other in the dead of night. <3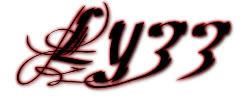 Published with Blogger-droid v1.6.7